Educational Services
Finding the right continuing education of the healthcare foodservice professional can be a challenge. dk Foodservice Solutions, LLC has designed a series of one-day interactive workshops focused on the most pressing areas of the department.
The workshops are 4 – 6 hours of presentation, group breakouts and practice sessions. Participants are provided a suggested "supply list" of materials they are encouraged to bring to the workshop for use during round-table discussions. Site-specific application of the information discussed is our intention.
We have designed workshops to be independent topics. Each workshop melds together to form a comprehensive continuing education program. This is a great review and update for (all or any) Foodservice Manager(s).
Seminar presentations of 1 – 2 hours each have been developed to provide an overview of the workshop topics.Workshop and Seminar topics include: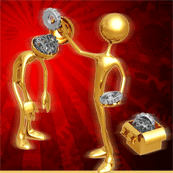 It is time for switching gears
Foodservice Finance 101
Purchasing Systems, maximizing your GPO
Menu Development & Current Trends
Cafeteria Menu & Price Setting
Cafeteria Marketing & Theme Days
Catering Services
Staffing Patterns & Needs
Meal Delivery Systems
Inventory, Ordering and Storeroom Organization
Team Building and Staff Retention
Please contact us for information to include us in your next seminar or in need of a full day workshop.